Description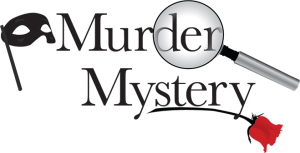 THIS EVENT IS SOLD OUT!!!
Show Biz is Murder!
Local talent scouts are holding auditions at the Inlet Cafe in search of America's next great superstar act but when competition gets tough, these contestants will stop at nothing to win….even, murder!
Come join us for a Murdery Mystery, a Dinner and Wine! Can you solve the crime with mysterious clues? Some great prizes are in store for those who can. Great event, lots of fun, basket raffles, 50/50 and a guaranteed incredible time!
Admission is $50 per person and includes:
A Suspenseful Show
3 courses of Wine
Cocktail hour with hors d'oeuvres
All you can eat buffet

Dessert 

Softdrinks, coffee or tea

Mystery

Laughs

Fun 

More!
Adults only. Cash bar available.
Proceeds of event directly benefits the rescue dogs of Castle of Dreams Animal Rescue
Inlet Cafe
3 Cornwall Street
Highlands, NJ 07732
Related Events
Leave a reply
Your email address will not be published. Fields marked * are mandatory.