Christopher Meloni Designates CODAR As The Recipient Of Proceeds From Documentary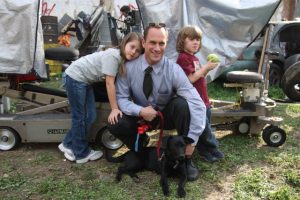 We are pleased to announce that Christopher Meloni of Law and Order SVU and Oz fame has designated CODAR as the recipient of proceeds from a documentary, My Dog, An Unconditional Love Story that he participated in with his rescue dog, Frida adopted from us in 2007! Look for a special discount to purchase the film in our next newsletter!
Below is the copy of the letter we received today along with our first check in the amount of $900. For all our new volunteers, CODAR has had the privilege of adopting to two celebrities. In addition, to Christopher Meloni, Kelsy Grammer of Cheers and Frasier fame also adopted his dog Dusty from us.